Summer is the slow season in the events industry, as hotels are fully booked and everyone's on vacation. However, even in the desert you can find an oasis somewhere, and you are lucky to have Bizzabo in your backpack to help you drink from the well. Here are our top 10 startup networking events for the summer of 2012: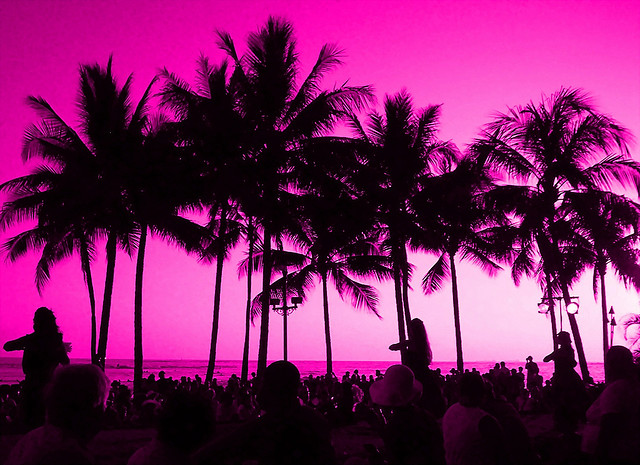 Photo credit:
D Sharon Pruitt
1. BlogHer – August 2-4, NYC
Who?
Mostly women from the blogosphere, men are 15%, which some might consider as a favorable ratio ;-)
What? Blogging workshops, seminars and awards.
Why? A chance to mingle with some great and influential bloggers
2. Campus Party Berlin – August 21-26, Berlin, Germany
Who?
Hackers and geeks from all over.
What? Re-writing Europe's source code through works shops, activities and competitions.
Why? Hackers working together to create a better future was the start to every known tech advancement.
3. TNW Latin America – August 22-23, Sao Paulo, Brazil
Who?
Latin America meets the rest of the world. Companies who want to enter new markets.
What? Great content, facilitated networking with dedicated mingling time and a startup competition.
Why? Brazil is one of the fastest growing economies in the world, and the startup hub of Latin America.
4. dConstruct 2012 - September 7th, Brighton, UK
Who?
Web designers, developers and tech futurists.
What? Web, tech, design, culture and society.This year's theme is Playing With The Future.
Why? You might leave the place with a new perspective on life.
Who?
Everyone who's anyone in the startup industry.
What? Startup demos, pitches and competition for a $50k check.
Why? A chance to play with the big boys.
6.

SydStart – September 10th, Sydney, Australia
Who?
People who have done stuff and people who are trying to do stuff.
What? Pitches, success & failure stories, mingling with interesting people.
Why? Biggest startup summer event down under.
7. European Pirate Summit – September 10-11, Cologne, Germany
Who?
Real pirates, so protect your ships! Also, a lot of cool and crazy tech people.
What? Sessions on business & design, startup competition and networking all over the place.
Why? Crazy is the norm, not the exception.
8. GigaOM Mobilize – September 20-21, San Francisco
Who?
Mobile fanboys and industry figures.
What? Everything mobile - networks, devices, apps and startups.
Why? Cause mobile is where everything is going, or already is…
Who?
Developers, entrepreneurs and innovators who are building the social web.
What? Zuck's keynote, sessions around FB and FB development, announcements.
Why? Last year FB announced "Timeline" in f8. What's coming this year?
10. Your local tech meetup! Anytime, Anywhere
Who?
Local entrepreneurs, bloggers, execs and innovators.
What? Semi-informal meetings, usually short and casual.Talking about interesting stuff over a beer.
Why? Many reoccurring events, which helps to connect, reconnect and build substantial relationships.
You'll surely enjoy yourself, whichever event you choose to go. Remember to join your event's Bizzabo community to make your networking efforts a little easier, more productive, and maybe make a few friends along the way…